---
The quest to find a paradise isle in a far-flung location, with hidden gems to discover and breathtaking views sounds…expensive. But this need not be the case – paradise can be unearthed on a budget and here are three destinations to prove it: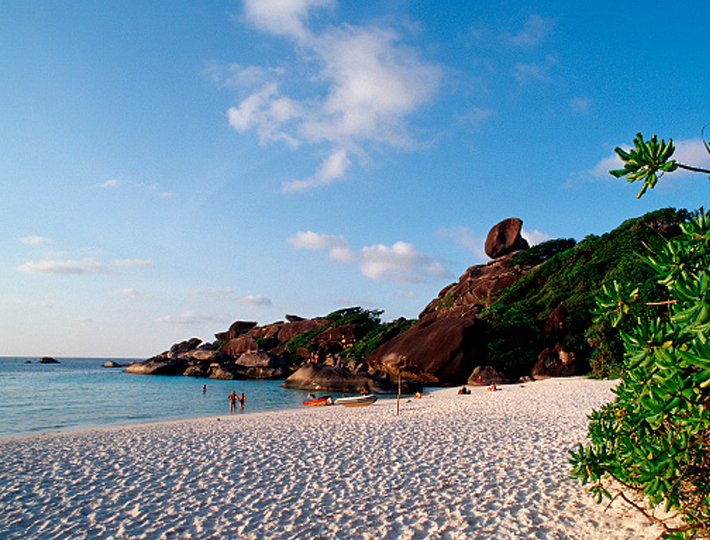 The Andaman Islands
Long fabled amongst travellers for its picturesque beaches, world-class diving, primeval jungle and mangrove forests, the Andaman Islands offer it all. Its remote location adds to its intrigue; 1370 km away from mainland India makes the islands geographically more Southeast Asian, being only 150km from Indonesia and 190 km from Myanmar despite being a Union Territory of India.
The Andaman and Nicobar Islands are one of the most remote places on the planet. Among the original inhabitants are various aboriginal tribes who exist totally out of the mainstream having had no contact whatsoever with the outside world. Of nearly 600 islands, only 9 are open to foreign tourists, and all of these are in the Andaman Islands. The Nicobars are strictly off limits to tourists, situated in the tribal areas, hence be sure to travel with care.
Accommodation can easily be found for under $100 through B & B and beach chalets, to slick designer hotels. With a little bit of research and preparation, you can find your own slice of paradise on a shoestring budget.
Flores, Indonesia
The scenic Indonesian island of Flores used to only attract tourists who overflowed from the well-established island of Bali. However, Flores, named by 16th century Portuguese colonists who were astounded by its fragrant forests, is on the verge of becoming the next big eco-travel hotspot in its own right.
The sleepy west coast town of Labuan Bajo is slowly awakening and the 700 km trans-Flores highway, which connects the east and west coast, is an attraction in itself. The road skirts knife-edge ridges that drop into stunning river canyons, surreal volcanic lakes and traditional villages. Thanks to the steadily improving infrastructure, a car and driver can be hired affordably to enjoy this journey.
Labuan Bajo is also used as the springboard to get to Komodo National Park. The island includes more sea than land; nurtures reef systems that lure an array of underwater life and protect the largest lizards on earth, its namesake- the Komodo Dragon.
Flores is blossoming and now is the time to discover it.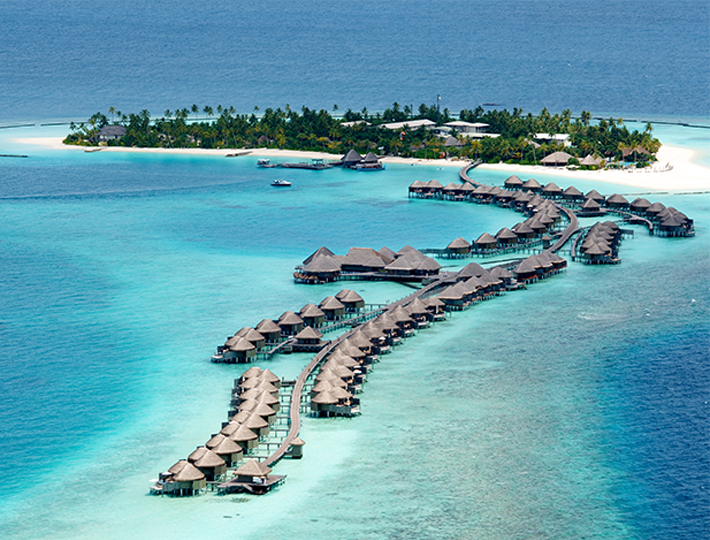 The Maldives
The Maldives may seem out of place on a list of 'affordable' destinations. However this is rapidly (and thankfully) changing. The first resort in Maldives opened in 1973 and for over 30 years, the only way to visit these iconic islands was via an expensive island resort. However in the last 6 years, the government changed its regulations, allowing guesthouses to open on the local islands. Now, tourists are allowed to stay with locals and gain an insight into Maldivian life. There are 1200 islands in Maldives but only 200 of them are inhabited. Among the inhabited islands, you'll find guesthouses on maybe 50 of them. As this is still a relatively new phenomenon, now is truly the time to take advantage of this. There are close to 150 guesthouses listed, with accommodation under $100 or even $50 that you can find on Airbnb. Maldives is no longer an exclusively high-end destination; you can now enjoy the exact same breathtaking natural beauty on a budget!

If you're in search of an adventure off-the beaten path, remember to pack well, travel safely and get protected with comprehensive travel insurance – so you can enjoy paradise with a peace of mind.

NOTE
The links to web sites external to the Tokio Marine Insurance Group are provided for your convenience and information. However, we make no guarantee or representation (whether express, implied, statutory or otherwise) on the accuracy or suitability of the contents because these are not edited or updated by us. We are not endorsing the products or services of these websites nor implying that the products, services or activities contained in these websites which are necessarily covered under our policies. For more information on our products, please visit our products information or contact us.