---
TM Asia Group Combined CSR Day
"Tokio Marine Indonesia: Care Actions to Education and Nature"
TMI never ceases contributing the best for the Indonesian society. In welcoming the TM Asia Group Combined CSR Day (Tokio Marine Anniversary), we held a series of CSR activities. First, by cooperating with Djarum Foundation, TMI awarded scholarships to 20 underprivileged vocational high school students majoring in Computer and Networks Engineering, Software Engineering and Marine Engineering. The handover ceremony was conducted in Kudus Regency (Central Java) on July 29, 2016. Kudus Regent stated that Tokio Marine is the first insurance company that cares about education matter in Kudus. He expressed his sincere thanks for the Company's concern, thus encouraged all scholars to continue working hard and never given up on achieving their dreams: "Through this scholarship program, we hope that one day they could become future leaders of our nation."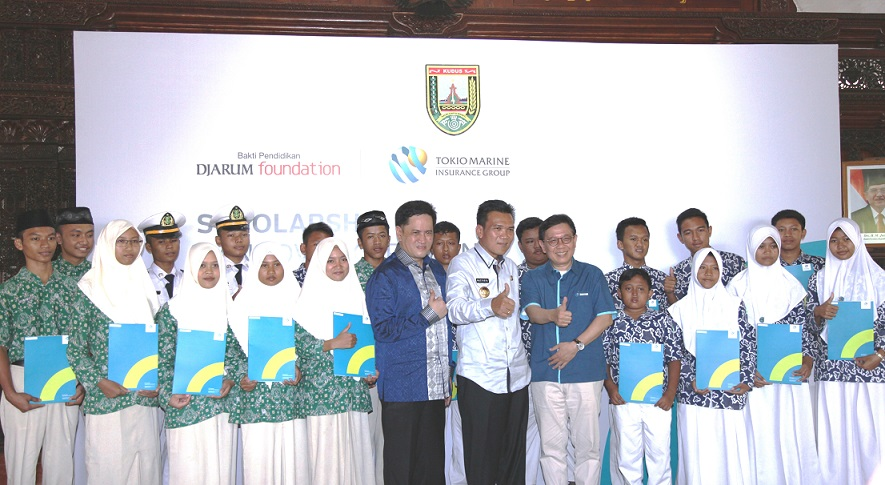 Left to Right: Program Director of Djarum Foundation (Mr Primadi), Kudus Regent (Mr Musthofa), PD of TMI (Mr Josef).
Our activity was continued on August 1, 2016. To conserve the environment, by having cooperation with the Indonesian Mangrove Foundation, TMI and TMLI planted about 2,500 mangroves seeds in Marunda (East Jakarta). Besides planting, we were also committed for a 1-year intensive treatment program to preserve the critical growing phase of the plants. 47 employees from both companies participated in the activity. Not only planting mangrove, on the day, we also had a fun activity together with children living in the neighborhood. Being aware of the poor school facility nearby the planting area, TMI and TMLI also committed to develop a classroom (which might later on be utilized as a library) in one of the kindergarten schools named 'TK Juara'. 183 reading books from TMI and TMLI employees, gathered during the past 1 month in each office, were also donated to the school. One volunteer mentioned that it is such a great and new experience for her and she believed the same might apply to other participants as well, most importantly, however, she said it really creates a great bonding between TMI and TMLI: "Due to erosion, industrial waste, global climate change and garbage, our environment gets destroyed. I hope that our small contribution counts. Anyway, I am very happy to have these activities together with TMLI."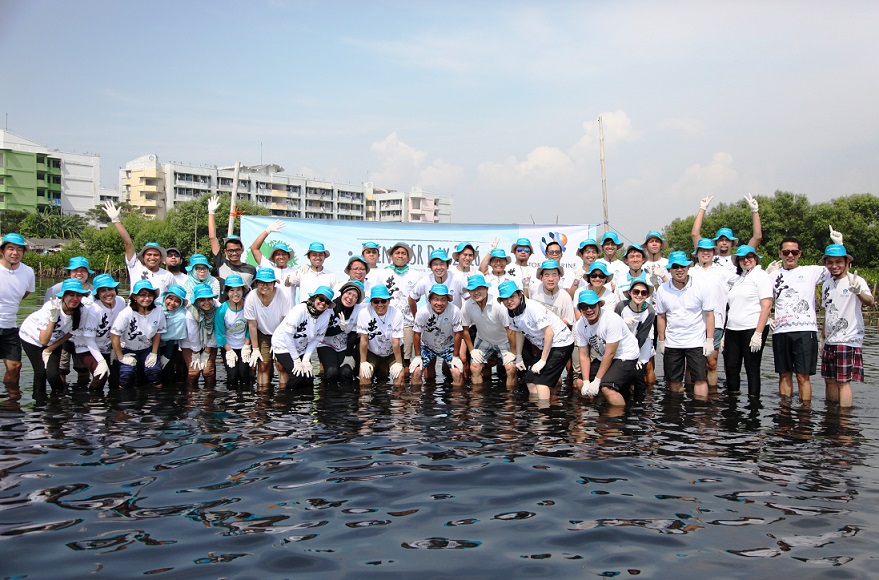 Mangrove Planting Activity by TMI and TMLI employees.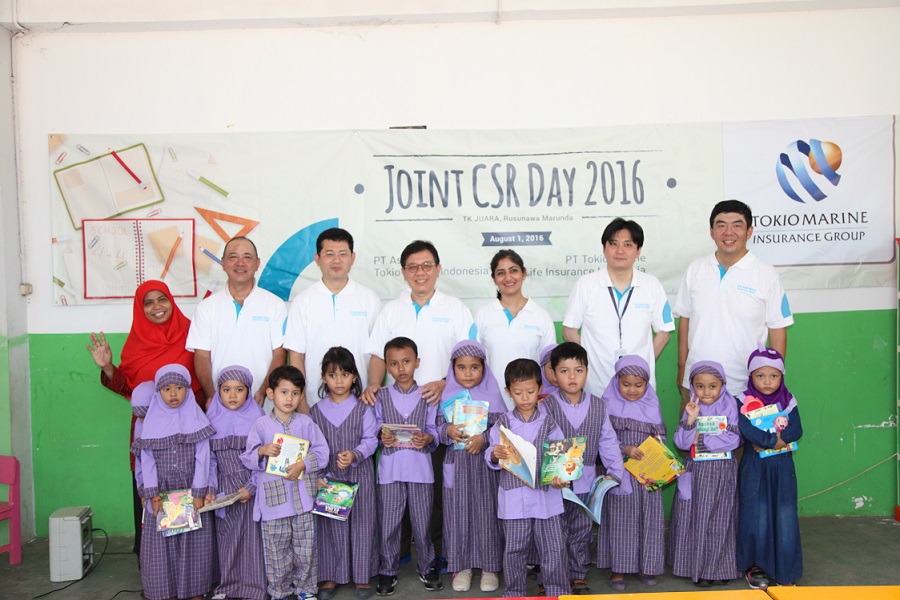 School Facility Development (symbolic) by TMI and TMLI management.